Automation
Do you want to optimise the availability and lifespan of your technical system and increase performance? We can help you with our automation systems we have developed in-house.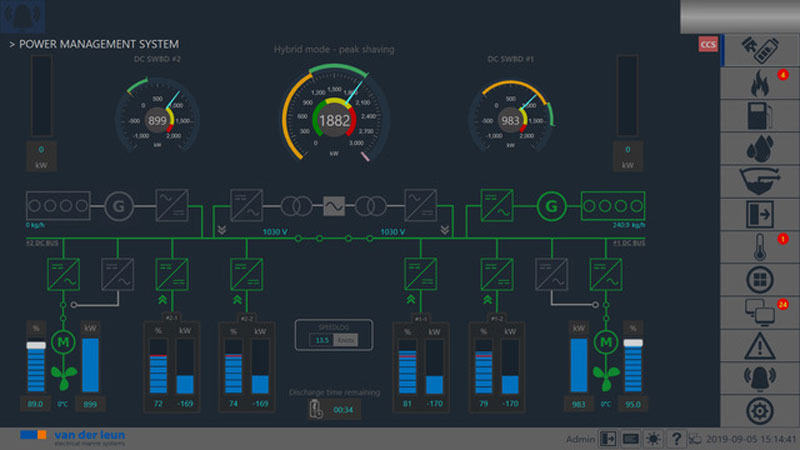 We integrate power management systems, alarm monitoring systems and energy management systems into one efficient system that is completely tailored to your requirements and the environment you're working in. We're also glad to share with you our wide knowledge and experience with all kinds of other systems. Of course, all our systems can be updated, monitored and programmed via a secure remote connection.
Our philosophy of operational simplicity is the driving force behind the simple, user-friendly qualities we build into your opoerating process.