Since 1920, we have built up a long list of faithful customers and completed countless projects. Here is a small impression of some of our customers and recent projects.
Mark van Wijlen
Operational Purchaser IHC Piping
We contract many of our parts to Van der Leun Metaalbewerking for use in our production operations. This has always proved a satisfactory arrangement.
Van der Leun is a great bunch of people with thorough professional and technical knowledge. Add to that a service-oriented organisation and good delivery performance.
Van der Leun is one of my best suppliers.
Martin Koorevaar
Teacher ICT & Smart Technology at Da Vinci College
As a teacher at Da Vinci College, I train my students to become engineering technicians with a specialisation in Smart Technology. Our students are glad to serve internships at Van der Leun. It's a great place for them to learn. To further develop our programme, we are updating our regional profile by incorporating the requirements and recommendations of Van der Leun. The regional profile describes all the tasks and evaluation items on which a student is examined at the end of the senior secondary vocational (MBO) programme.
This company offers so many opportunities for our ambitious students. Van der Leun adds a great deal of value to our classroom teaching—first and foremost by jointly organising the Maritieme Delta Student Challenge. They also offer multiple internships and help us update our regional profile.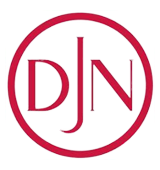 Tom Maes
Manager Electrical Installations Jan de Nul
In the highly dynamic environment Jan De Nul Group is operating in, focus and flexibility to overcome challenges are key to be successful. Van der Leun has proven to share these values with Jan De Nul Group, by showing their ability for creative on-the-spot problem solving, making the numerous conversion projects they cooperated on, a success.
Zoltan Nagy
Electrical superintendendent Van Oord
The relationship between Van der Leun and myself is from the earliest nineties when I got instructed how to resolve and mitigate electrical problems in electric circuits by myself when working abroad lacking modern communication facilities.
And until today, while times and the world around us is changing is changing rapidly. Van der Leun is still the electrical partner that I can rely on.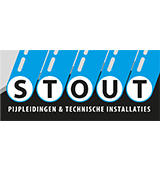 Johan van Vuuren
Business Unit Manager Stout Pijleidingen
As a Business Unit Manager at Stout Pijpleiding, I have worked with Van der Leun for many years. I know them as reliable and flexible, and they deliver high-quality products. Van der Leun is an excellent partner in our production chain, helping us arrive at a fine end product for our clients.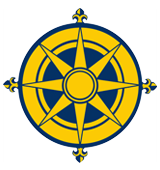 Ariën de Jong
Accountmanager Eerland Shiprepair
Van der Leun Metaalbewerking is a great partner to Eerland Shiprepair in the area of custom-made parts, which we always need at very short notice due to the nature of our work. We have to guarantee the continuity of our repair projects 24/7. Van der Leun's service enables us to meet our goal of finishing projects quickly and thoroughly.
We enjoy working with Van der Leun Metaalbewerking as an experienced maritime partner. We don't need to explain everything over and over again. The lines of communication are short, the quality is good and meets our high standards. We can also count on reliable delivery at a reasonable price.
Dietmar van Zwieten
Docking team leader DEME
The electrical engineering firm Van der Leun in Sliedrecht is the right partner for finishing or repair of marine installations. Whenever we repair one of our ships, Van der Leun always offers positive input and they are glad to lend their brainpower to help us with complex problems.
During the execution stage as well, they are always on the look-out for cost-saving solutions. With their advice and personal contributions, we are able to bring every project to a successful conclusion.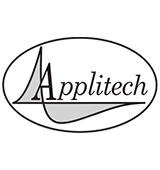 Geo Sparreboom
Commercial Director Applitech
We are very pleased with our cooperation with Van der Leun BV. We can always count on each other for knowledge-sharing in the field of panel assembly and joint maintenance of Air Circuit Breakers (ACB). Contact is smooth, and their proactive posture is a great advantage.
Ruben van den Berg
Managing Partner Poweron
At POWERON, we work closely with Van der Leun in the area of electrical drives. We look forward to working with them because they have a good knowledge of the market. The lines of communication are short and you're able to toss ideas back and forth easily. We value that quality, because it is vital to a good collaborative relationship.
Robert Leeuwestein
Team lead commissioning IHC
It was a pleasure for me to work with Van Der Leun across all their business lines related to new build/servicing of mainly Dredging equipment(CSD/TSHD). E-commissioning, E-design, automation, integrated solutions, service & spare parts. VDL is able to deliver craftsmanship, quality & knowledge and is a reliable partner in maritime affairs.