Since 1920, we have built up a long list of faithful customers and completed countless projects. Here is a small impression of some of our customers and recent projects.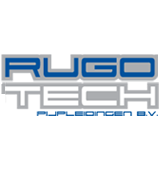 Ronald van den berg
Director IHC Merwede
We've been doing business with Van der Leun for many years, and always with the same motivated, enthusiastic people. The company is a reliable partner in development, manufacturing, and delivery of stainless steel and steel products. We are very satisfied and hope to continue this relationship for many years to come. Keep up the good work!
Ruben van den Berg
Managing Partner Poweron
At POWERON, we work closely with Van der Leun in the area of electrical drives. We look forward to working with them because they have a good knowledge of the market. The lines of communication are short and you're able to toss ideas back and forth easily. We value that quality, because it is vital to a good collaborative relationship.