Since 1920, we have built up a long list of faithful customers and completed countless projects. Here is a small impression of some of our customers and recent projects.
Ruben van den Berg
Managing Partner Poweron
At POWERON, we work closely with Van der Leun in the area of electrical drives. We look forward to working with them because they have a good knowledge of the market. The lines of communication are short and you're able to toss ideas back and forth easily. We value that quality, because it is vital to a good collaborative relationship.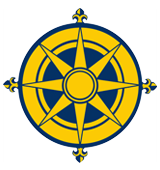 Ariën de Jong
Accountmanager Eerland Shiprepair
Van der Leun Metaalbewerking is a great partner to Eerland Shiprepair in the area of custom-made parts, which we always need at very short notice due to the nature of our work. We have to guarantee the continuity of our repair projects 24/7. Van der Leun's service enables us to meet our goal of finishing projects quickly and thoroughly.
We enjoy working with Van der Leun Metaalbewerking as an experienced maritime partner. We don't need to explain everything over and over again. The lines of communication are short, the quality is good and meets our high standards. We can also count on reliable delivery at a reasonable price.