Electrical marine sys­tems
Does operating your existing and new systems take a great deal of time and investment? We'd like to help you with an effective approach to maintain oversight while improving your systems and processes. We optimise the availability and lifespan of your technical systems so that you can focus on your core activities.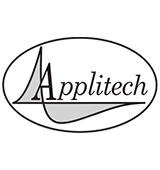 Geo Sparreboom
Commercial Director Applitech
We are very pleased with our cooperation with Van der Leun BV. We can always count on each other for knowledge-sharing in the field of panel assembly and joint maintenance of Air Circuit Breakers (ACB). Contact is smooth, and their proactive posture is a great advantage.
Martin Koorevaar
Teacher ICT & Smart Technology at Da Vinci College
As a teacher at Da Vinci College, I train my students to become engineering technicians with a specialisation in Smart Technology. Our students are glad to serve internships at Van der Leun. It's a great place for them to learn. To further develop our programme, we are updating our regional profile by incorporating the requirements and recommendations of Van der Leun. The regional profile describes all the tasks and evaluation items on which a student is examined at the end of the senior secondary vocational (MBO) programme.
This company offers so many opportunities for our ambitious students. Van der Leun adds a great deal of value to our classroom teaching—first and foremost by jointly organising the Maritieme Delta Student Challenge. They also offer multiple internships and help us update our regional profile.