Rock dumping pontoon Scraderway
In May 2021, Royal Van der Leun received an order of Boskalis to install rock dumping pontoon Scraderway. The challenge we had together: delivering the project at the end of September 2021. In this short time frame, engineering had to be done quickly but accurately.
| | |
| --- | --- |
| Shipyard | De Groot Shipyards |
| Customer | Royal Boskalis |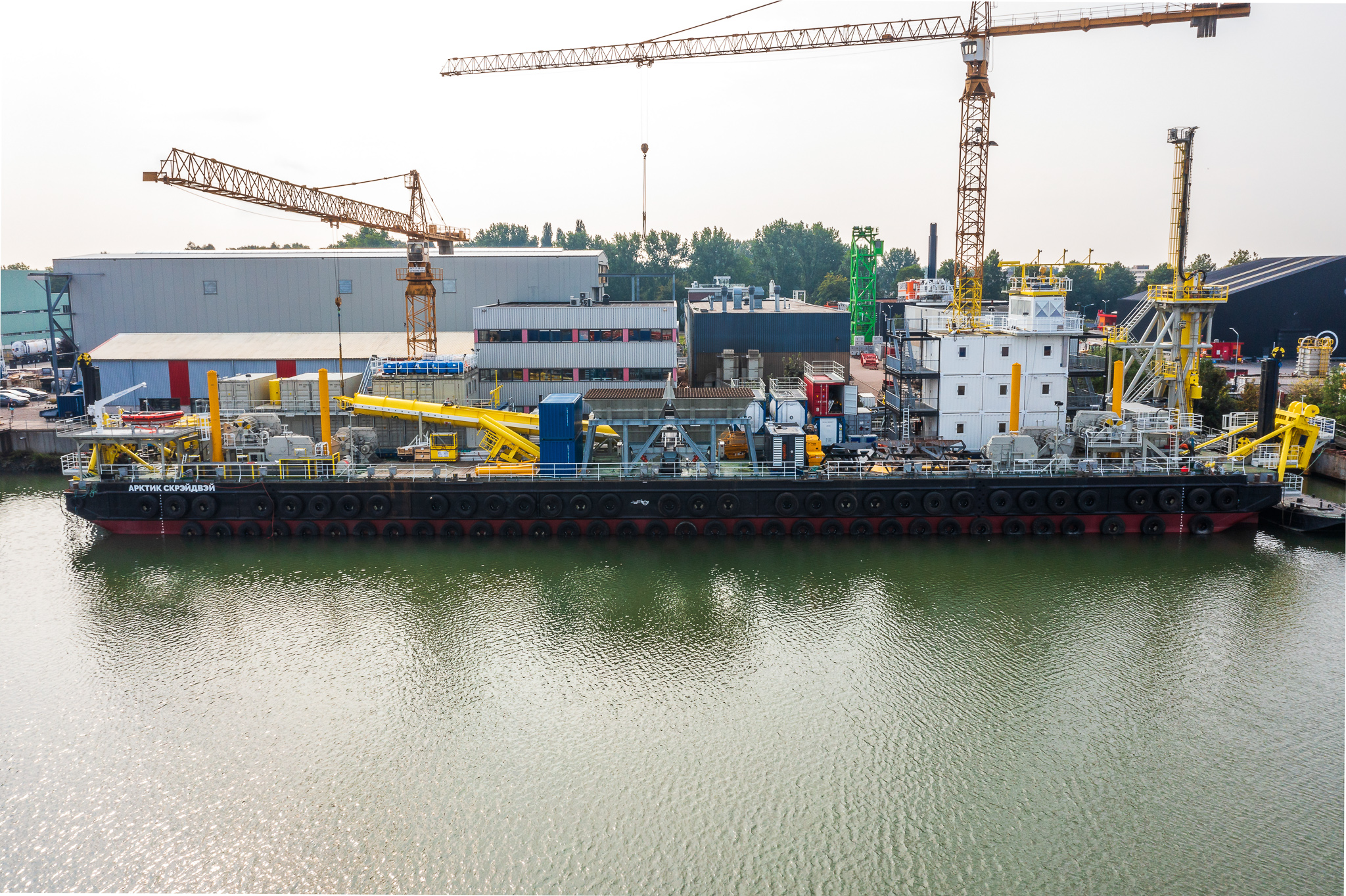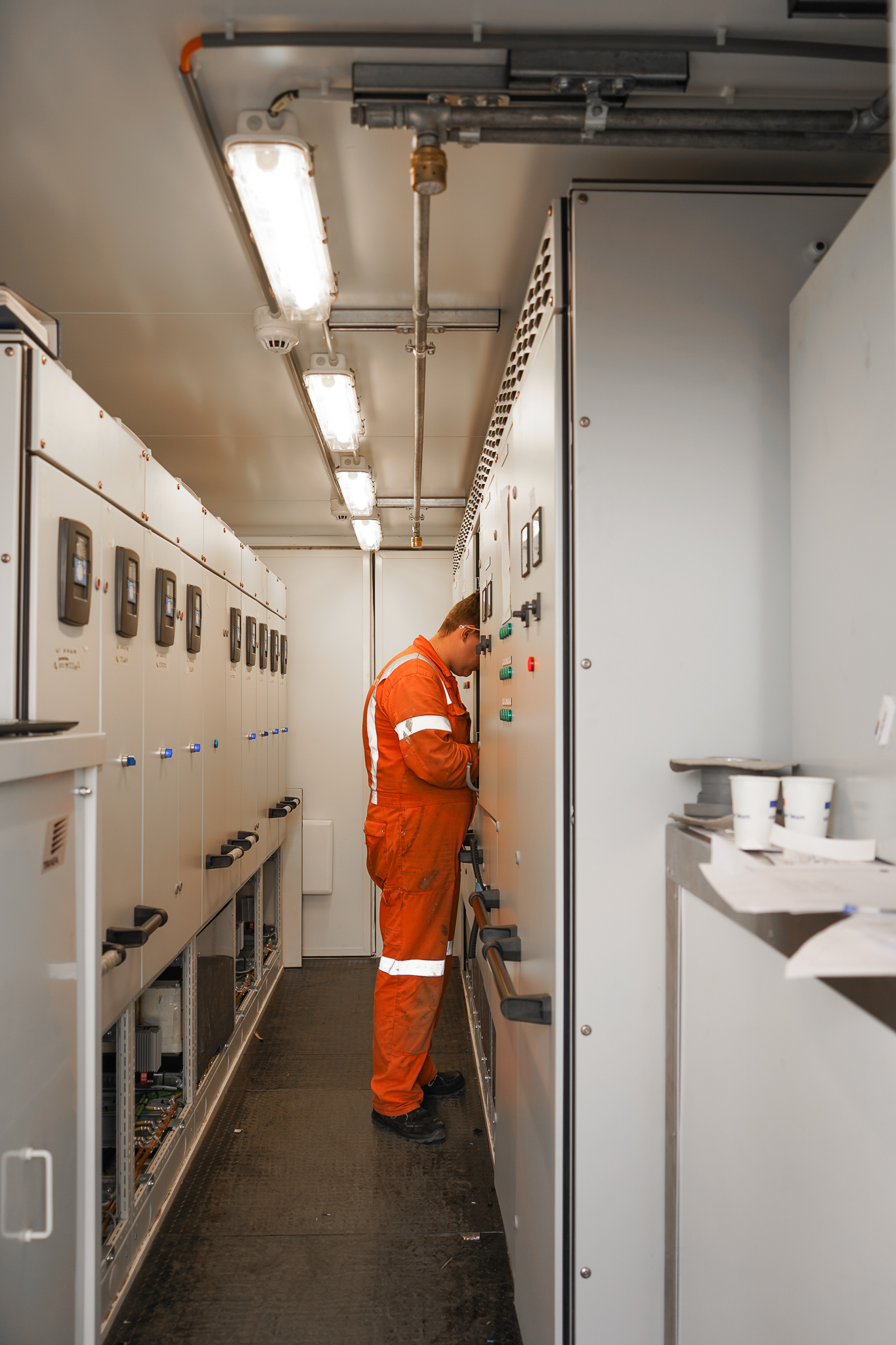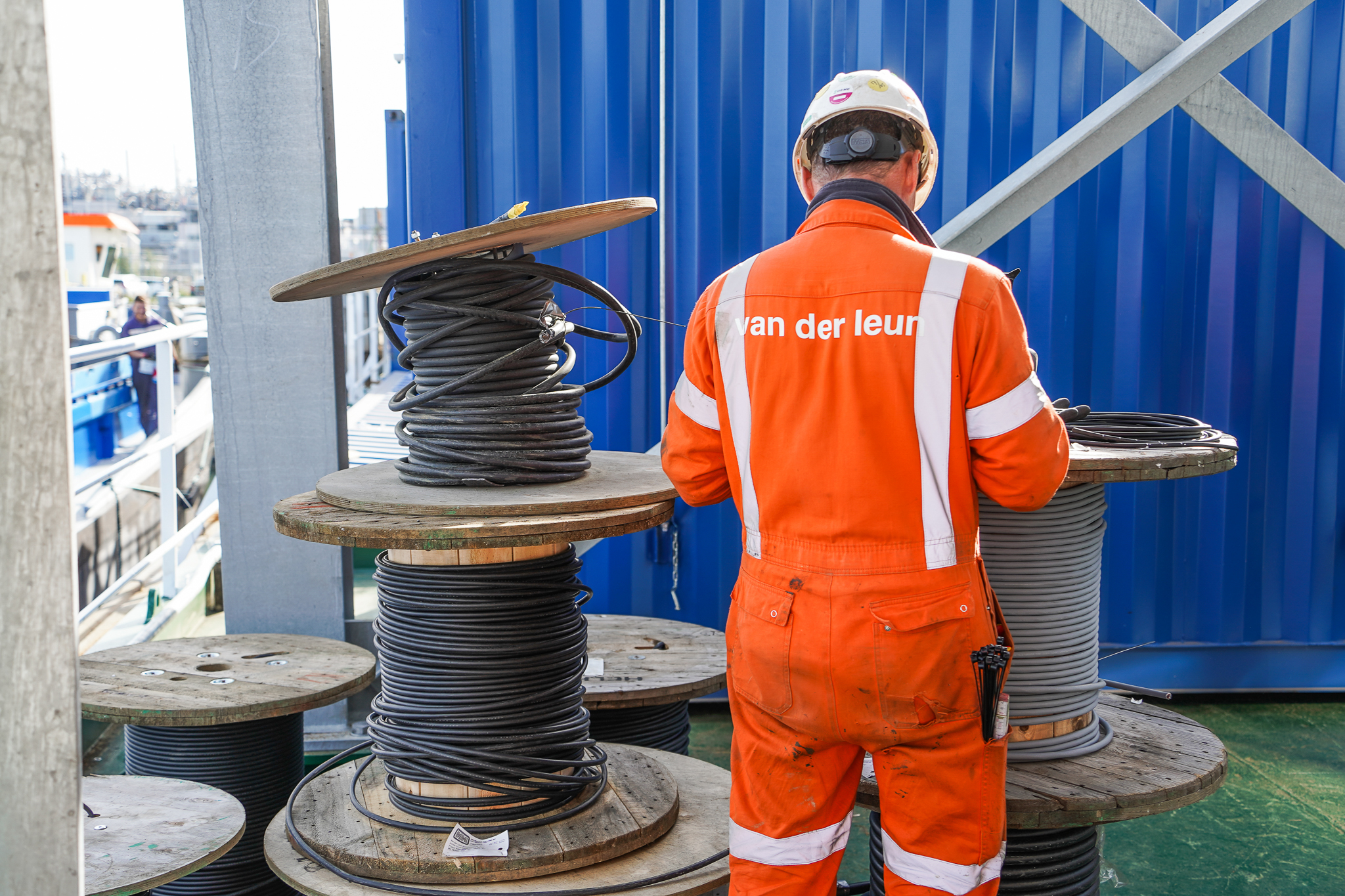 After the engineering, the first step was to inventory and purchase the long lead items as quickly as possible. This is a major challenge during the pandemic because delivery times have become enormous.In addition to a good relationship with manufacturers, this requires a lot of creativity from both parties.
We are very pleased that we managed to finish the Scraderway on time. The pontoon was transported to Russia on a deep-loading vessel. Here it is being phased out and tested complete during sea trials. Royal Van der Leun will complete the final phase of the project also in Russia.
Because the Scarderway will operate in temperatures of -40 degrees, it will only be operational for a few weeks a year. This is due to the freezing of the sea.
At the christening that took place at the Groot Shipyards in Dordrecht, Boskalis expressed its praises to all parties involved. "The impossible is made possible".
This is exactly what Royal Van der Leun stands for: flexibility, doing everything we can to make it possible and being there when the customer needs us.
VAN DER LEUN SUPPLIED THE FOLLOWING FEATURES:
• System integration
• Main Switchboards
• Distribution boards
• Variable frequency convertors
• Transformers
• Alarm monitoring systems
• E motors
• Nautical equipment
• CCTV
• Engineering and project management
• Shore supply
• Wheelhouse desk / ECR console
• Navigation equipment
• Internal communication
• Cable Package
• Fire detection system
• Announcement system
• Battery chargers incl. batteries and battery boxes
• UPS
• Commissioning
• Installation
Electrical Ferry for Frisia
| | |
| --- | --- |
| Shipyard | Damen Shipyards Hardinxveld |
| Customer | AG Reederei Norden-Friesland |
Read more
Electrical Ferry for Frisia
Refit Yacht Emerald
| | |
| --- | --- |
| Shipyard | Balk Shipyard |
| Customer | Balk Shipyard |
Read more
Refit Yacht Emerald